Includes/ Programme generieren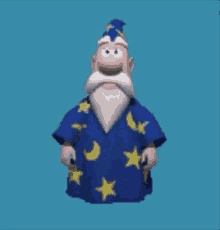 Es kommt nicht oft vor, aber wenn, ist es eine nervige Arbeit: Das Anlegen von mehreren Includes. Das Anlegen ist einfach: Per INSERT REPORT kann einfach ein Programm angelegt werden. Aber: Die Programme müssen auch immer einer Entwicklungsklasse zugeordnet und in einen Transportauftrag aufgenommen werden…

Hintergrund
I'd rather write code that writes code than write code
In einem Programm werden vorsorglich eine bestimmte Anzahl von Includes angelegt um darin eigenes Coding zu hinterlegen.
Mit der SO10 habe ich einen Standardtext angelegt, dessen Inhalt als Coding hinterlegt wird.
Um die 100 Includes nicht von Hand anlegen zu müssen, habe ich folgendes Programm geschrieben:
Coding
REPORT.

*** DATA
DATA gv_number TYPE n LENGTH 3.
DATA gv_repid TYPE syrepid.
DATA gv_repti TYPE repti.
DATA gt_lines TYPE STANDARD TABLE OF tline.
DATA gs_header TYPE thead.
FIELD-SYMBOLS <line> TYPE tline.
DATA gt_code TYPE STANDARD TABLE OF string.
FIELD-SYMBOLS <code> TYPE string.
DATA gt_text TYPE STANDARD TABLE OF textpool.
FIELD-SYMBOLS <text> TYPE textpool.
DATA gv_object_name TYPE trobj_name.

*** Selection Screen
PARAMETERS p_trkorr TYPE trkorr OBLIGATORY.
PARAMETERS p_devcls TYPE devclass DEFAULT 'ZXYZ'.
PARAMETERS p_txtnam TYPE tdobname DEFAULT 'ZSAMPLE_CODE'.
PARAMETERS p_incnam TYPE syrepid DEFAULT 'ZZ_INCLUDE_$$$'.
PARAMETERS p_inctxt TYPE repti DEFAULT 'Coding Nummer $$$'.
PARAMETERS p_start TYPE n LENGTH 3 DEFAULT 100 OBLIGATORY.
PARAMETERS p_stopp TYPE n LENGTH 3 DEFAULT 160 OBLIGATORY.

START-OF-SELECTION.

IF p_start > p_stopp.
MESSAGE i000(oo) WITH 'Start > Stopp!'.
STOP.
ENDIF.

*** set start number
gv_number = p_start.

*** read sample coding
CALL FUNCTION 'READ_TEXT'
EXPORTING
id = 'ST'
language = sy-langu
name = p_txtnam
object = 'TEXT'
TABLES
lines = gt_lines
EXCEPTIONS
OTHERS = 8.
IF sy-subrc <> 0.
MESSAGE ID sy-msgid TYPE sy-msgty NUMBER sy-msgno
WITH sy-msgv1 sy-msgv2 sy-msgv3 sy-msgv4.
STOP.
ENDIF.

*** process all includes
DO.
*** Report name
gv_repid = p_incnam.
REPLACE '$$$' WITH gv_number INTO gv_repid.
*** Report description
gv_repti = p_inctxt.
REPLACE '$$$' WITH gv_number INTO gv_repti.

*** protocol
WRITE: / gv_repid.
gv_object_name = gv_repid.

*** set code, replace &REPID& by reportname and $$$ by actual number
CLEAR gt_code.
LOOP AT gt_lines ASSIGNING <line>.
APPEND INITIAL LINE TO gt_code ASSIGNING <code>.
<code> = <line>-tdline.
REPLACE '&REPID&' WITH gv_repid INTO <code>.
REPLACE '$$$' WITH gv_number INTO <code>.
ENDLOOP.

*** Insert report
INSERT REPORT gv_repid FROM gt_code PROGRAM TYPE 'I'.
IF sy-subrc > 0.
WRITE: 'NOK', sy-subrc.
STOP.
ELSE.
WRITE: 'OK'.

*** Insert textpool
CLEAR gt_text.
APPEND INITIAL LINE TO gt_text ASSIGNING <text>.
<text>-id = 'R'.
<text>-key = space.
<text>-entry = gv_repti.
<text>-length = 50.
INSERT textpool gv_repid FROM gt_text.
ENDIF.

*** set development class
PERFORM tadir_entry.

*** Increase include number
ADD 1 TO gv_number.
IF gv_number > p_stopp.
EXIT.
ENDIF.
ENDDO.
*&———————————————————————*
*& Form tadir_entry
*&———————————————————————*
FORM tadir_entry.

DATA lv_tadir_objnam TYPE sobj_name.
DATA lv_src_system TYPE srcsystem.

lv_tadir_objnam = gv_object_name.
lv_src_system = sy-sysid.

*** generate TADIR-Entry
CALL FUNCTION 'TR_TADIR_INTERFACE'
EXPORTING
wi_test_modus = ' '
wi_tadir_pgmid = 'R3TR'
wi_tadir_object = 'PROG'
wi_tadir_obj_name = lv_tadir_objnam
wi_tadir_srcsystem = lv_src_system
wi_tadir_author = sy-uname
wi_tadir_devclass = p_devcls
wi_set_genflag = 'X'
EXCEPTIONS
tadir_entry_not_existing = 1
tadir_entry_ill_type = 2
no_systemname = 3
no_systemtype = 4
original_system_conflict = 5
object_reserved_for_devclass = 6
object_exists_global = 7
object_exists_local = 8
object_is_distributed = 9
obj_specification_not_unique = 10
no_authorization_to_delete = 11
devclass_not_existing = 12
simultanious_set_remove_repair = 13
order_missing = 14
no_modification_of_head_syst = 15
pgmid_object_not_allowed = 16
masterlanguage_not_specified = 17
devclass_not_specified = 18
specify_owner_unique = 19
loc_priv_objs_no_repair = 20
gtadir_not_reached = 21
object_locked_for_order = 22
change_of_class_not_allowed = 23
no_change_from_sap_to_tmp = 24
OTHERS = 25.
IF sy-subrc <> 0.
*** protocol
write: / 'Error TADIR-Entry', sy-subrc.
stop.
ELSE.
*** Add object to transport order
PERFORM transport.
ENDIF.

ENDFORM. "tadir_entry
*&———————————————————————*
*& Form transport
*&———————————————————————*
FORM transport.

*** Data
DATA: iko200 TYPE ko200,
iorder TYPE trkorr,
itask TYPE trkorr.

*** Object
iko200-pgmid = 'R3TR'.
iko200-object = 'PROG'.
iko200-objfunc = space.
iko200-obj_name = gv_repid.

*** Check object
CALL FUNCTION 'TR_OBJECT_CHECK'
EXPORTING
wi_ko200 = iko200
EXCEPTIONS
cancel_edit_other_error = 1
show_only_other_error = 2
OTHERS = 3.
IF sy-subrc <> 0.
MESSAGE ID sy-msgid TYPE sy-msgty NUMBER sy-msgno
WITH sy-msgv1 sy-msgv2 sy-msgv3 sy-msgv4
RAISING check.
ELSE.

*** Insert object
CALL FUNCTION 'TR_OBJECT_INSERT'
EXPORTING
wi_order = p_trkorr
wi_ko200 = iko200
EXCEPTIONS
cancel_edit_other_error = 1
show_only_other_error = 2
OTHERS = 3.
IF sy-subrc > 0.
*** protocol
WRITE: 'Transport Error Insert '.
STOP.
ELSE.
*** commit changes
COMMIT WORK.
ENDIF.
ENDIF.

ENDFORM. "transport