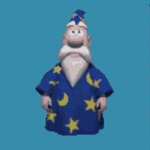 Tabelle EXTRACT (unicode)
Bei Unicode-Systemen gibt es Probleme bei dem Zugriff der unstrukturierten Tabelle EXTRACT (Kurzdump UC_OBJECTS_NOT_CONVERTIBLE). Hier zeigen wir, wie der Zugriff erfolgen muss.

Wir wollen einen Eintrag aus der Tabelle EXTRACT lesen und die Daten (Workarea) vom Viewtyp ZZTEST_V einer Struktur zuweisen.
*** Datentypen
TYPES BEGIN OF ty_zztest_v.
INCLUDE STRUCTURE zztest_v.
INCLUDE STRUCTURE vimflagtab.
TYPES END OF ty_zztest_v.
DATA ls_tmpk TYPE ty_zztest_v.
DATA lv_line TYPE i.
*** Zeilennummer 1
lv_line = 1.
*** Erforderliche Feldsymbole
FIELD-SYMBOLS:
<x1> TYPE x,
<x2> TYPE x,
<data> TYPE ANY,
<extract> TYPE table.
*** Casting für EXTRACT durchführen
ASSIGN ('EXTRACT[]') TO <extract>.
*** Eintrag aus EXTRACT lesen
READ TABLE <extract> ASSIGNING <data> INDEX lv_line.
*** Casting der Workarea
ASSIGN <data> TO <x1> CASTING.
ASSIGN ('LS_ZZTEST_V') TO <x2> CASTING.
*** Zuweisung über gecastete Strukturen: LS_ZZTEST_V ist nun gefüllt
<x2> = <x1>.